Knowledgeable Commercial Electrician in Oakdale, CA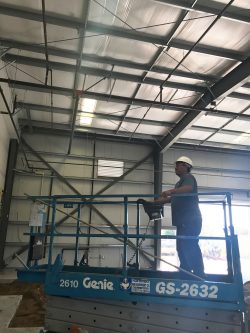 Commercial and commercial residential electrical jobs come in all shapes and sizes, and it takes a true professional to be able to approach and see them through to completion. Wilkinson Electric Inc. is ready, willing and able to take on all commercial electrical projects you might be faced with and guarantees superior results no matter the scope of work.
Our electricians in Oakdale, CA have a depth of experience in working on commercial electrical projects of all types and can provide you with the critical services you require to keep the lights on and your operations running! Some of the services we frequently provide include:
Lighting
Heating and air-conditioning connections
Code violation repairs
Fuse-box and junction-box repairs and installations
Trenching
Surge protectors
Our aim as a commercial electrician in Oakdale, CA is to provide fast, efficient, thorough services to all of our business and commercial residential customers, to ensure you're not left without power or the electrical capabilities you need.
CCTV installations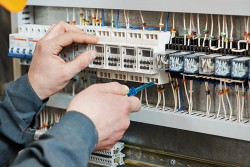 One of our core commercial specialties is CCTV installation in Oakdale, CA. We know that protecting your business and ensuring the safety of your premises are paramount, which is why we work with you to tailor a CCTV system that's inclusive of your demands. Whether it's a couple of internet feed cameras or a complete, closed-circuit system that's managed from an observance station, we have the knowledge and capabilities to deliver peace of mind to you.
Tenant improvements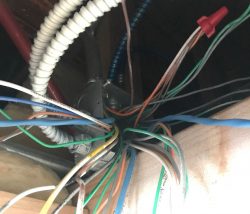 If you're a property manager or own commercial residential space, tenant improvements are often required to enhance and improve the quality of life of the spaces you're responsible for. We're on hand to provide electrical upgrades to meet your tenant improvement needs, including setups for new appliances, rewiring for code specifications and more.
For more information about any of the commercial electrical services we're pleased to be able to offer to our customers or to inquire about our full scope of capabilities, please contact us today by calling 209-678-2161.